Not all poker sites record every single tournament detail in their hand history files. Maybe you busted early from a Multi-Table tournament and quit playing for the day. The rebuy process was still going on when we quit playing so the total number of players is wrong.
HM3 will automatically try to import tournament summaries from poker sites that provide a tournament summary but sometimes you will need to manually edit the tournament information for a specific tournament.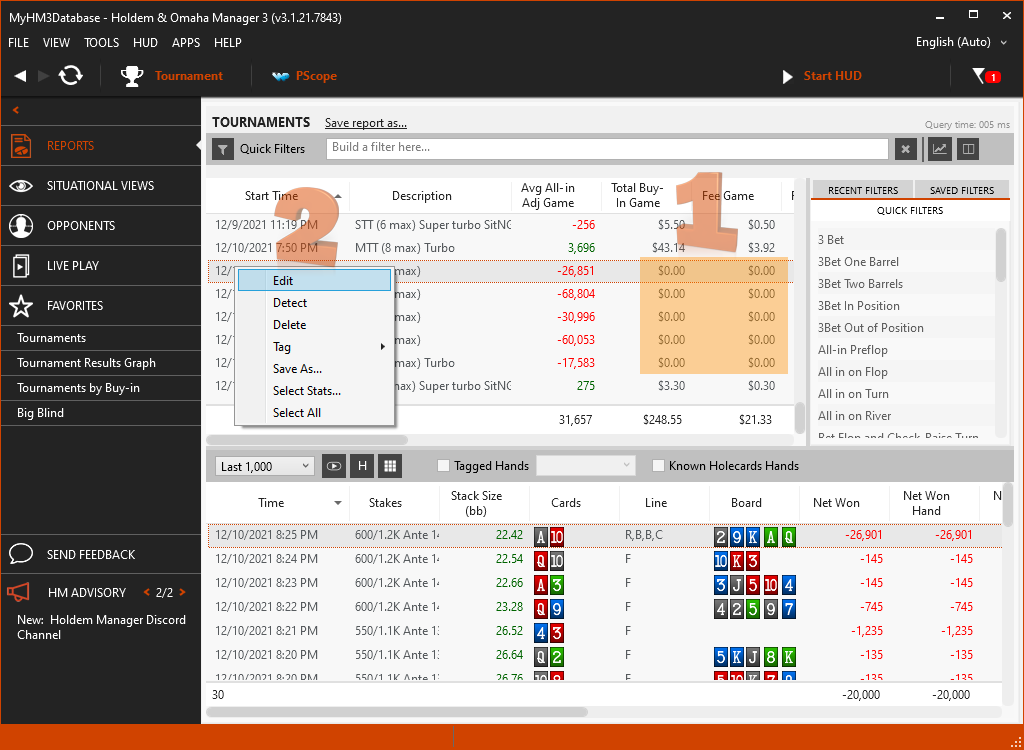 The tournaments highlighted in orange do not have a Buyin or Fee Game (Rake) attached to the tournament.
Right click the tournament you want to edit, then click Edit.
---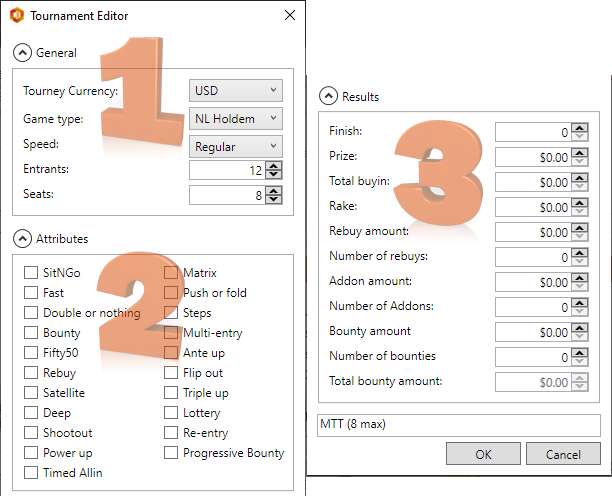 General - Edit the Tournament Currency, Game Type, Speed, Entrants and how many players participated in the tournament.
Attributes - This is the tournament type. Click all options that apply to the tournament you are editing.
Results - Edit your Finish Position, Prize, Rake, etc. here.
Once you have edited the tournament parameters, click OK to save your changes and the HM3 Tournament Report will now display the correct information for the tournament.
Related FAQ: Tournament Detection (Automatic & Manual) (FAQ)