---
You are currently in the HM3 Knowledge Base / FAQ system. Click Here to go to the Holdem Manager 3 FAQ Landing Page.
---
The Holdem Manager 3 YouTube Channel has all HM3 Video Content. Many HM3 FAQ's also have suggested video guides listed at the bottom of the FAQ page.
Holdem Manager 3 YouTube Channel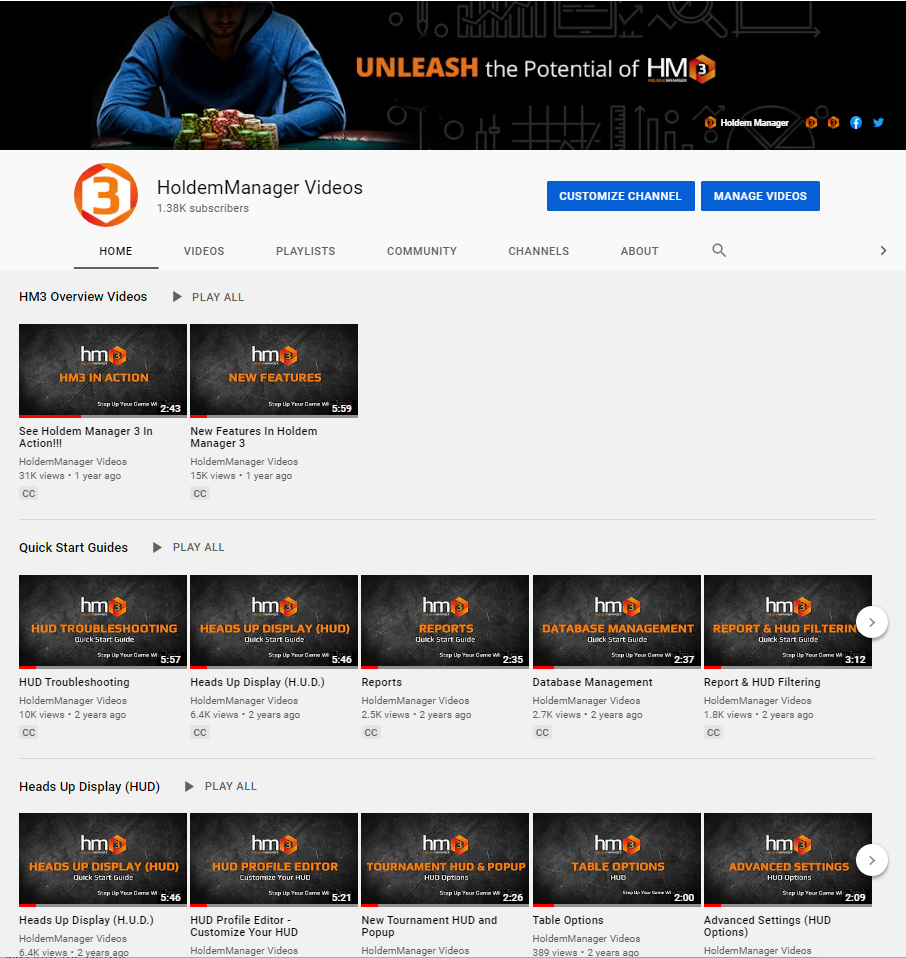 ---
The Holdem Manager 3 Forums are a great resource to get personalized responses to your questions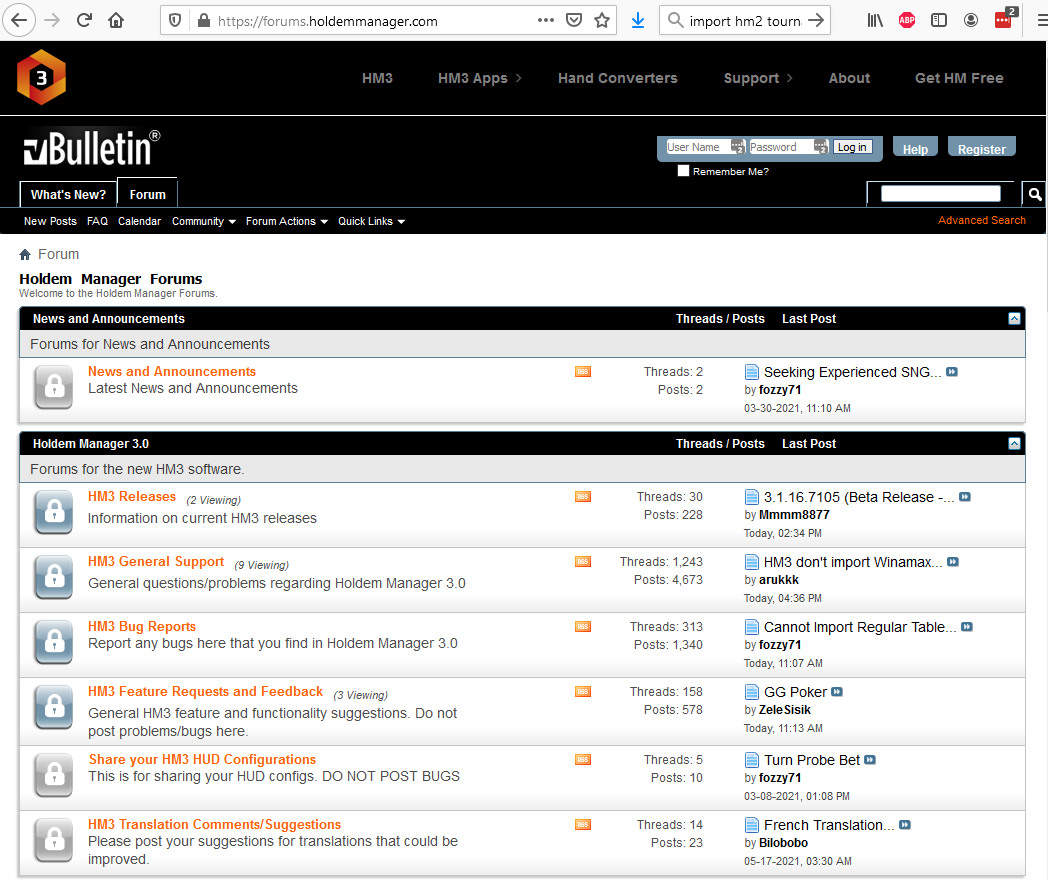 ---
Click Help>Check For Updates to see if there is a new version of HM3 available for download.
---
My Licenses lists details about your Holdem Manager 3 licenses.
Click Holdem, Omaha or HM Apps at the top right to see license details.
Click Manage Subscription to be taken to the Holdem Manager website where you can view all your Holdem Manager account information.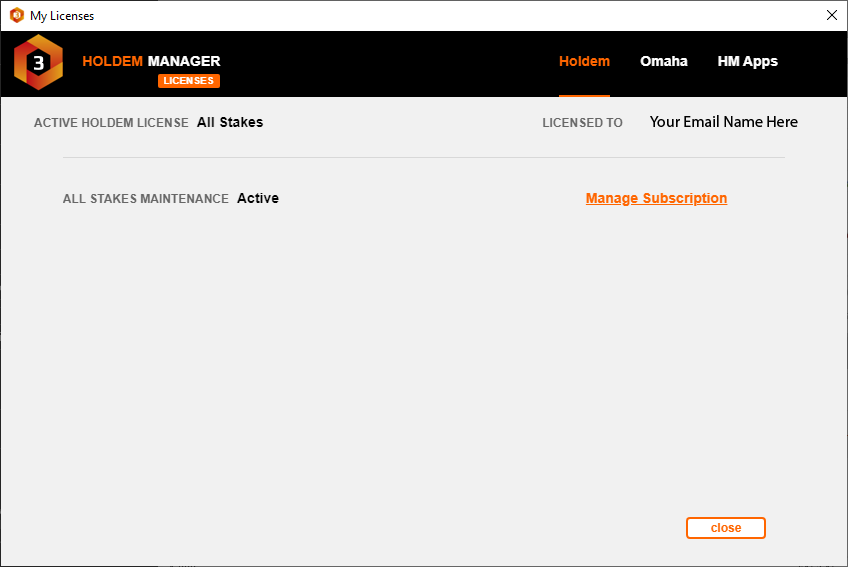 ---
We're always looking for feedback about your experience with Holdem Manager products. Don't hesitate to use this form and send us information about your HM3 user experience.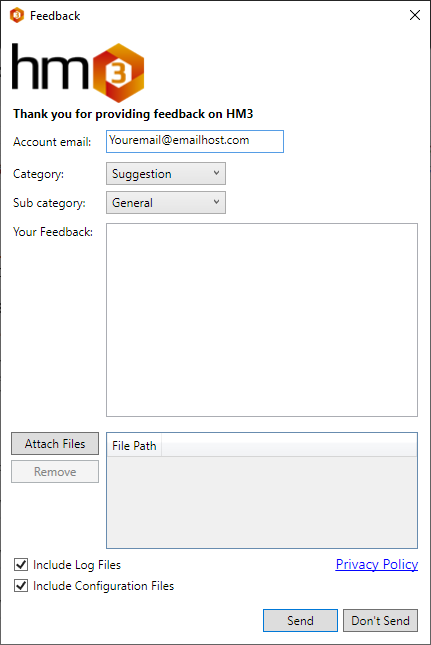 If your log files are larger than 10MB, please see this FAQ for how to send large log files to Holdem Manager Support.
How To Send HM3 Log Files To Support (FAQ)